Episode 35 - Comic-Con and Emmy noms!
M&T take you through the latest trailers, break down the Mavel Cinematic Universe phase 4 announcement from Comic-Con, and go through the biggest Emmy categories, who should win? Who WILL win?
4 years ago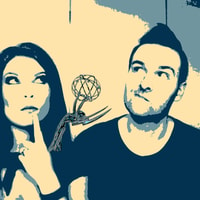 --DOUBLE LENGTH EPISODE--
It is pop culture Christmas with Emmy nominations and San Diego Comic-Con this week!
First, M&T chat new trailers including The Witcher, the eerie Cats, Top Gun sequel, more details on Picard, the gritty looking The Kings Man (Kingsman prequel), Jay and Silent Bob Reboot - will it be outdated? As well as Westworld season 3, and a snippet of the next season of Rick and Morty. Next, M & T chat the big Comic-Con reveal, phase 4 of the Marvel Cinematic Universe! T takes us through what to expect in the next few years from Marvel, who are half of these people? We'll tell you! Lastly, M goes through the major Emmy nominee categories (Best acting, directing, writing, animation) and they discuss who they want to win and who will likely win... Until T gets bored halfway through.
Tweet Us: https://twitter.com/GoodPop_BadPop Facebook Us: https://www.facebook.com/goodpoppodcast Instagram Us: https://www.instagram.com/goodpopbadpoppodcast/