Episode 34 - Hatoful Vice Stranger Spiderman gets Whiplash
M&T review Vice, season 3 of Stranger Things, season 2 of Future Man, Whiplash, a spoilercast for Spiderman: Far From Home and M reviews Hatoful Boyfriend.
4 years ago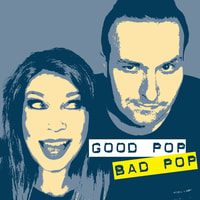 --DOUBLE LENGTH EPISODE--
M&T review season 2 of Future Man, and they head back to Hawkins to review highly anticipated season 3 of Stranger Things (Spoilers for season 2). M spends too long on holidays and watches the next season of You Me Her and the Bold Type, and gets confused about the show The Boys, and Good Boys, both involving James Weaver. T wraps up gameplay for Days Gone, and M starts Pocket Camp and has her first playthrough of Hatoful Boyfriend with a tragic ending. If you were making an animal based Otome game, what would it be? M&T chat about the upcoming Thor 4 ("Thour"), the delightful 'happy together' Super Smash Bros homage trailer for Borderlands 3, and the overreaction to the new casting of Arial for the Little Mermaid. They bring it home with a review of the award winning film, Whiplash, Vice, and wrap up the podcast with a SPOILERCAST review of Spiderman: Far From Home! We let you know when to switch off if you don't want to hear spoilers for Spiderman or Avengers End Game.
FACT CORRECTION: M can't read U.S. dates. The Boys on Amazon Prime comes out 26th July, not 20th July. Duh.
Tweet Us: @GoodPop_BadPop Facebook Us: https://www.facebook.com/goodpopbadpoppodcast Instagram Us: @GoodPopBadPopPodcast